meet the queer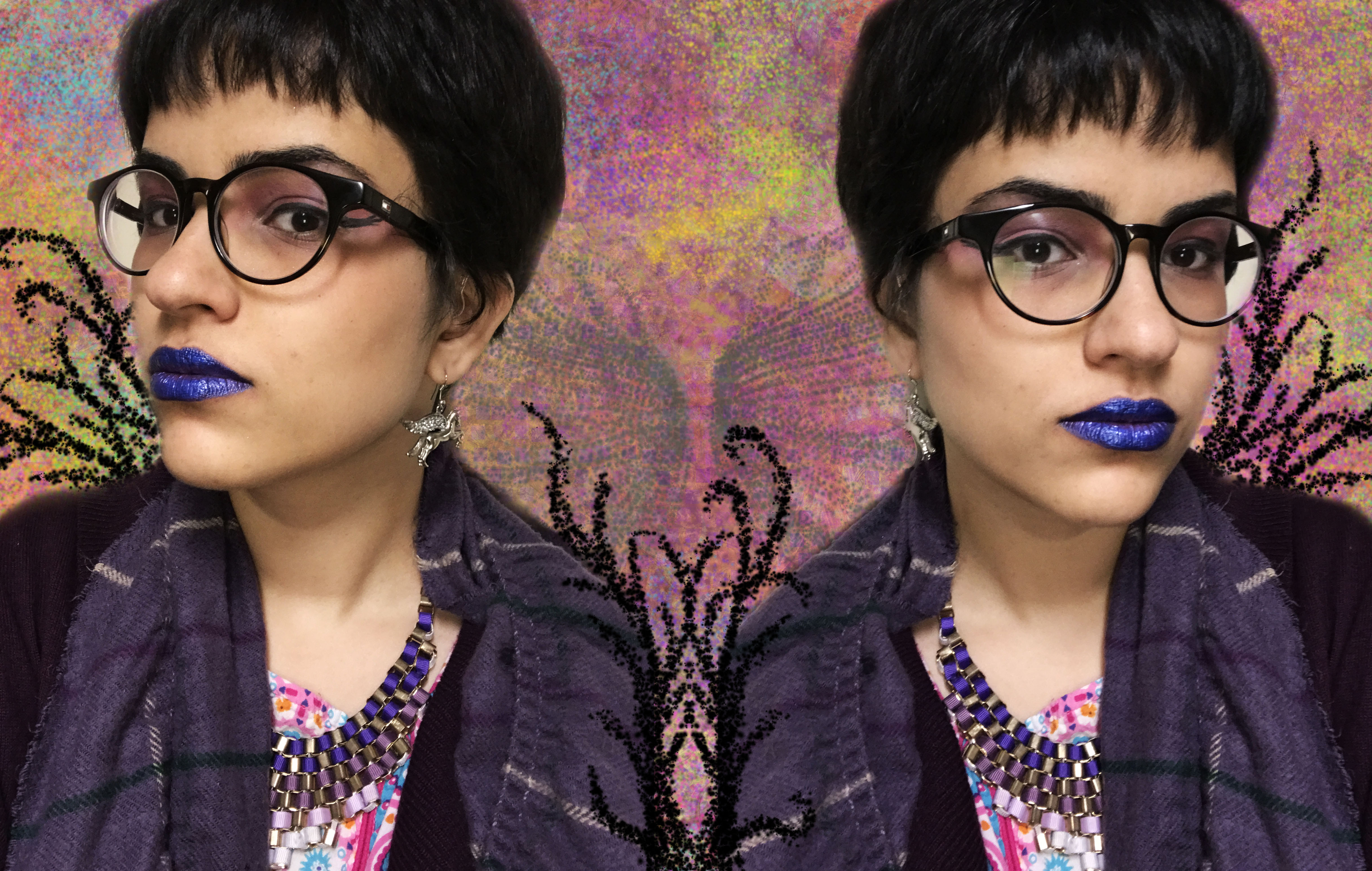 shana bulhan
+
cruxate: a blend of the words 'crux' and 'fixate'
to be marginalized is to dive into the crux of things. we are no longer concerned with the big picture, but rather with the specificity of the heart. to exist in this way is to examine the language imbued within and without. there is also fixation within marginalization: the creation and exhibition of alternate, othered, and reclaimed selves. at the crux of fixation there is fluidity: simultaneous performances and becomings of identity, affinity and relation. the condition of my existence is one of greyness.
some terms that may apply to me: writer, artist, activist, academic, cyborg, leftist, gender/queer, non-binary, biracial, person of colour, cross-cultural, south asian, femme, polyamorous, relationship anarchist, D/deaf/HoH, disabled, chronically ill, neurodivergent, psychiatric & trauma survivor, intersectional feminist
some areas of interest: transformative justice, community accountability, disposability politics, the politics of safety, prison abolition, queer & trans(*) theory, disability justice, critical race theory, trauma studies, mad pride, poetry as political praxis, multimedia collage, transnational feminisms and anarchisms, cyborg feminism, ...